This is how you activate PayPal in the Reepay administration
To get started with PayPal payments, you need to have a PayPal Business account. In order to get an account, please sign up at www.paypal.com and follow their instructions.
1. When you have created your account, please sign in and click at "Developers" in the footer.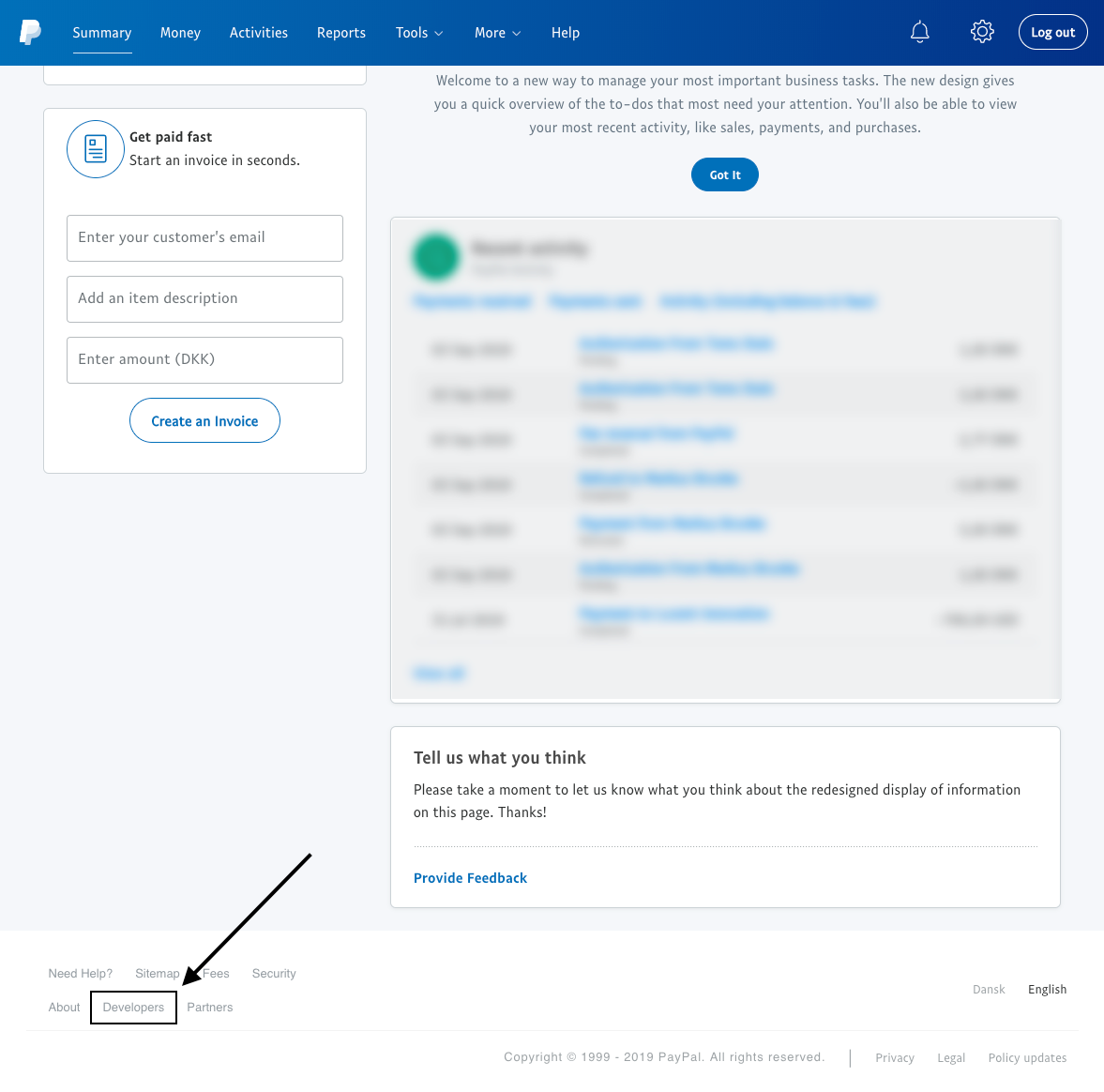 2. Then click at your user in the top right corner and click at "My Account".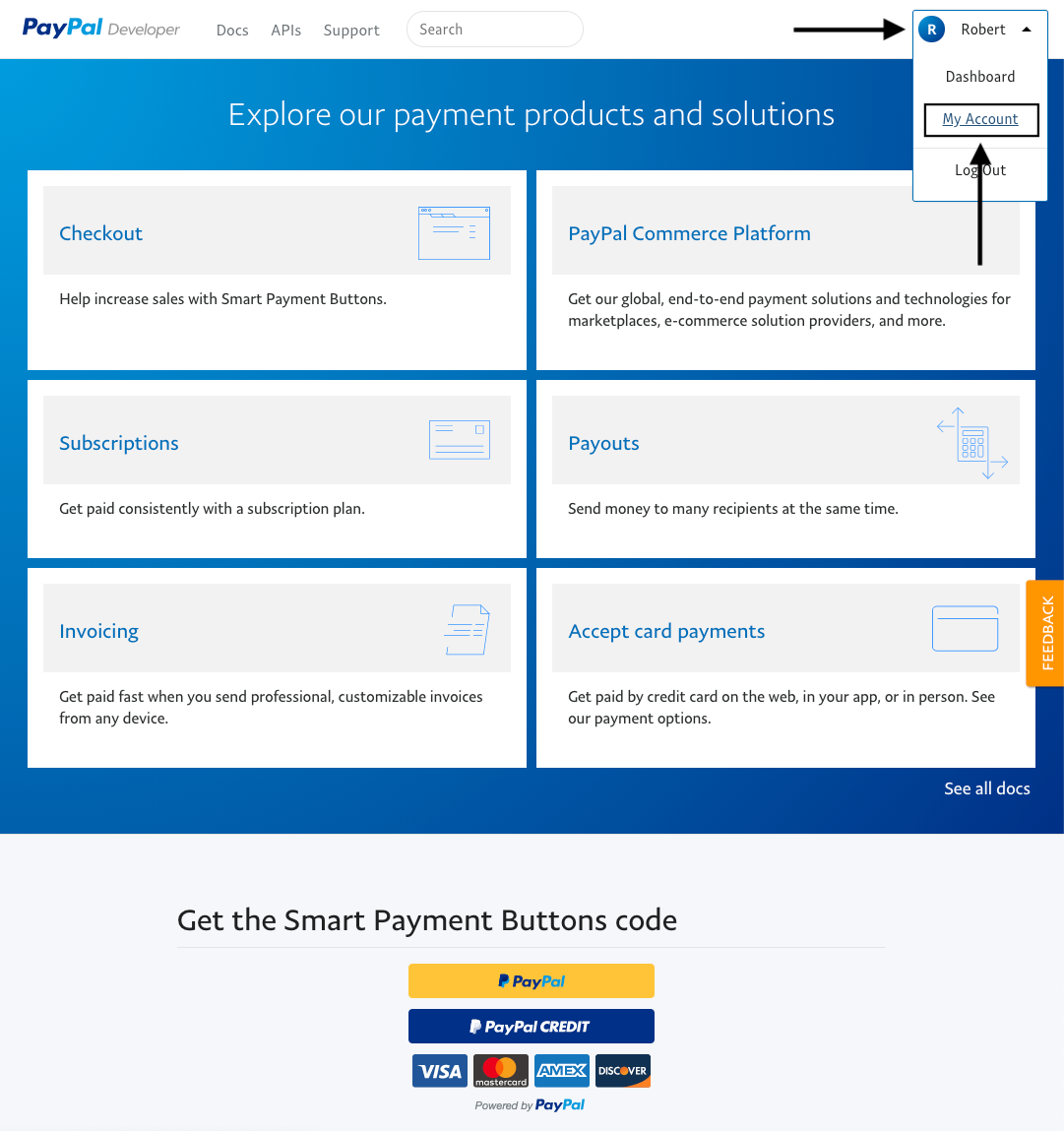 3. Now make sure that you are under "My Apps & Credentials" and then click at "Create App".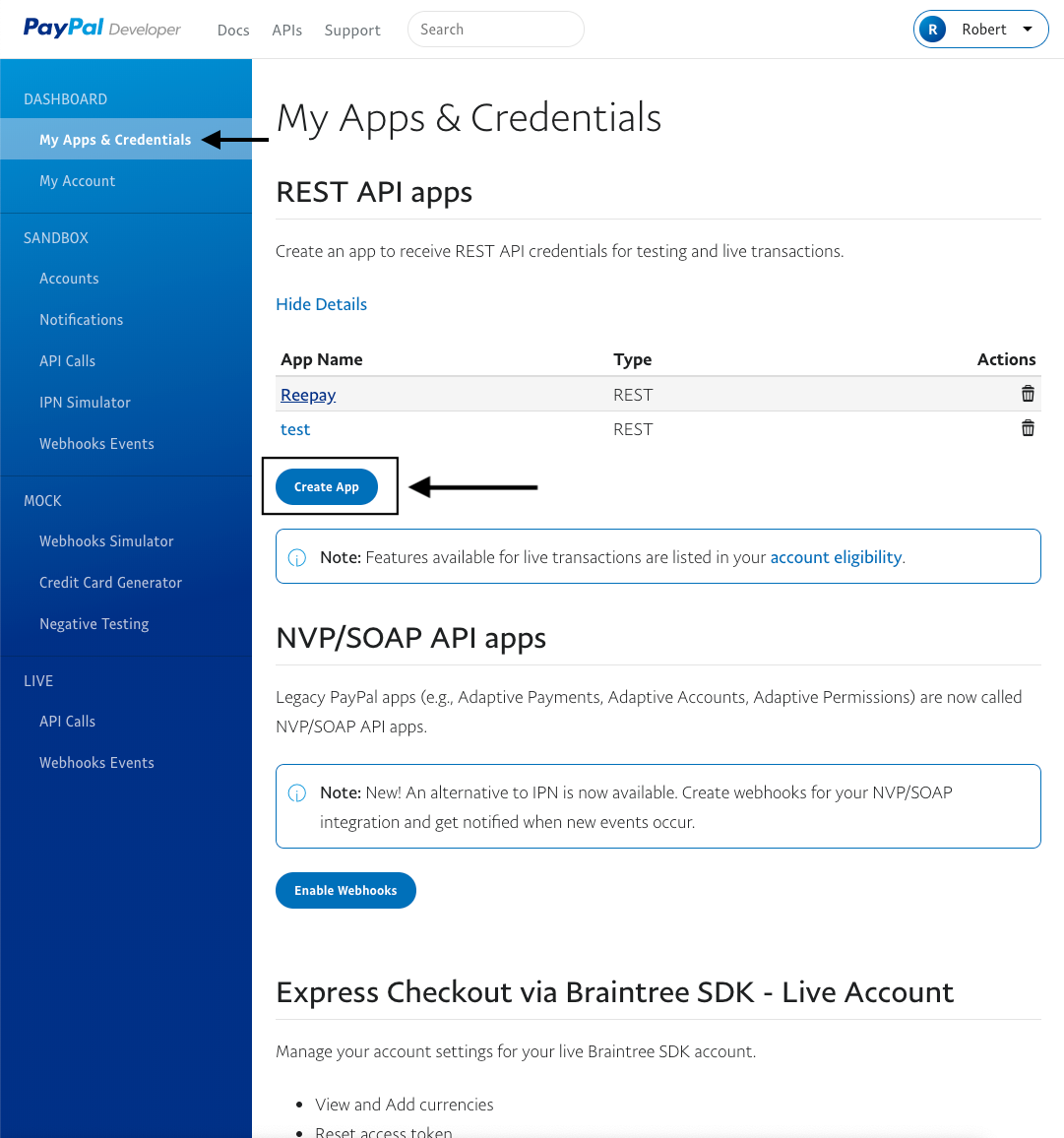 4. Here you should choose a name for the app. You can for examble write "Reepay Payment". Remember to choose your Business Account.
5. Now you will be able to copy your Client ID and Client Secret. Remember to choose your live credentials.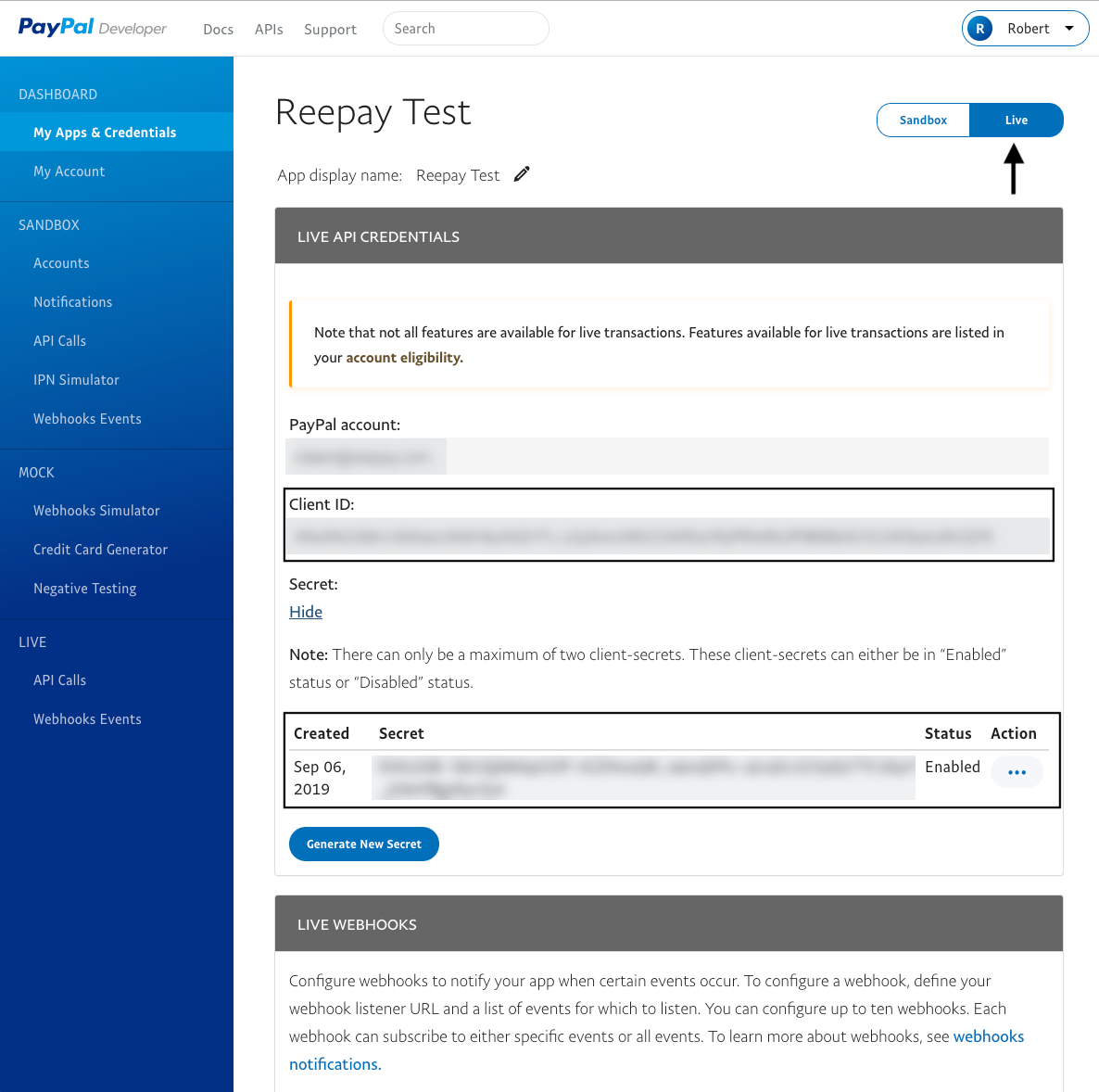 6. Sign in to your Reepay Dashboard. Go to Configuration/Acquiring/New Acquirer/Choose PayPal and paste in you Client ID and Client Secret. Remember to click "Save Acquirer".