This guide shows you how to configure automatic settle in the WooCommerce plugin for Reepay e.g. when an order is sent
By default, WooCommerce orders processed by the Reepay payment method are not settled automatically, but manually. However, you can configure the Reepay plugin, to settle your orders automatically when the order enters a specific state.
*Be aware that settling orders before shipping them, is not allowed in certain countries.


First log into your Wordpress/WooCommerce admin and go to Settings and then Payments:

Then scroll to the bottom where you have status options highlighted in the box below: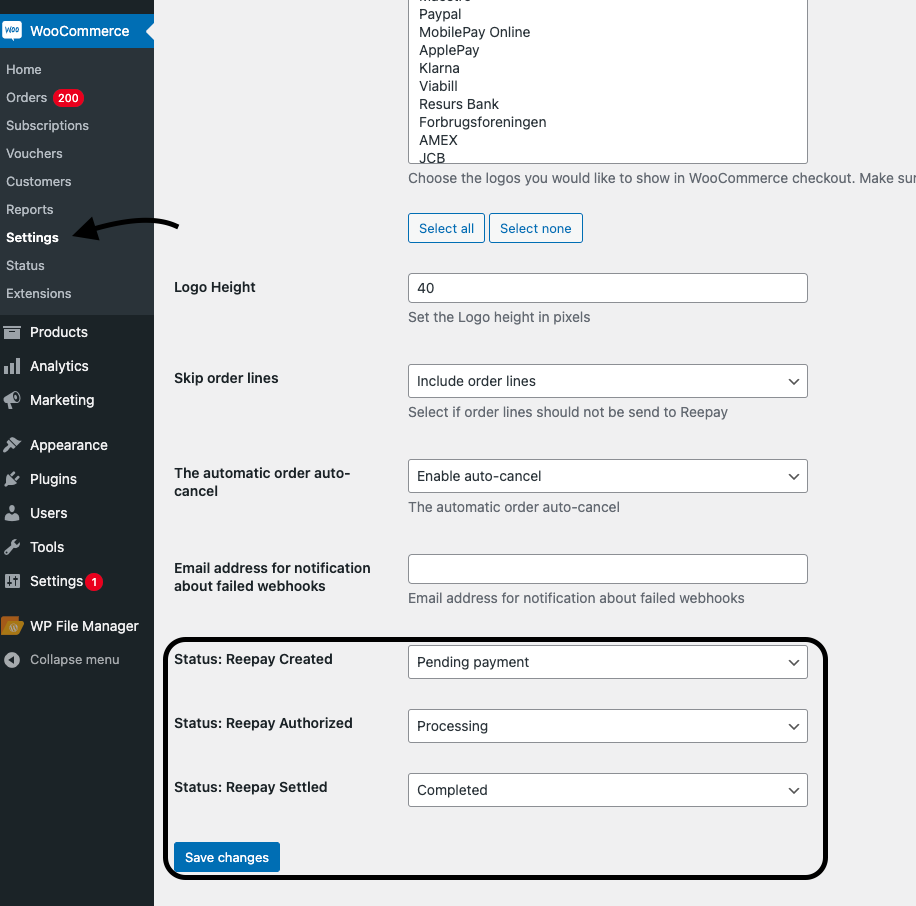 Setting up your WooCommerce like this ⬆️ will cause WooCommerce to automatically settle the Invoice in Reepay, when an order in WooCommerce i set to Status: Completed