Quick guide on how to edit the email templates
The editor is based on HTML. Almost any developer or person with insight in to coding will be able to help you with adjustments.

If you don't have access to a developer, we are happy to refer you to one of our partners.
Step 1 Click "Configuration" and "Email Templates" ind the menu on the left

Step 2 Choose the template you want to edit and click "Edit"

Step 3 Click "New Template"

Step 4 Choose "Copy Template", choose the template you want to copy and click "Create"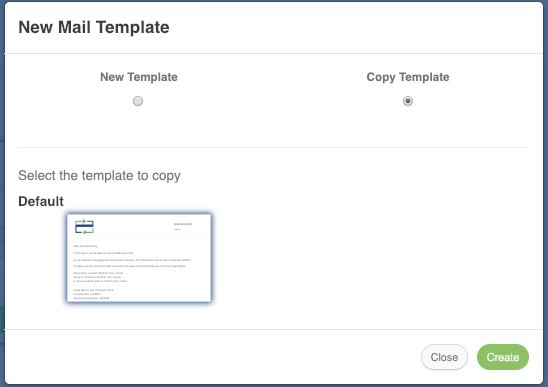 Step 5 Click "Edit" on the new Custom Template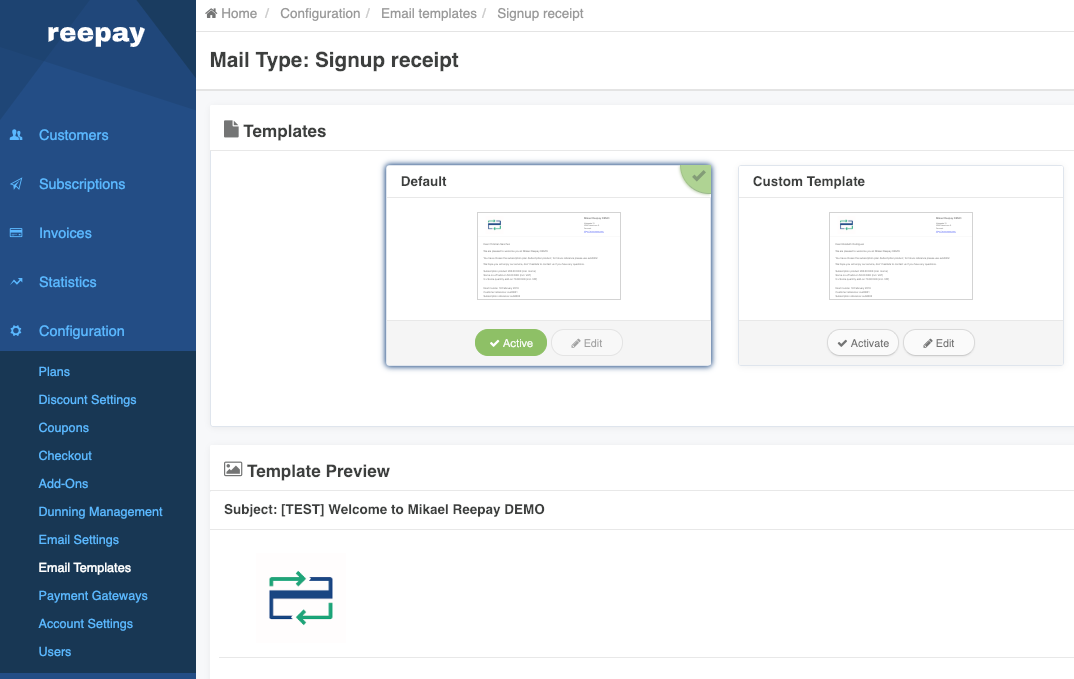 Step 5 Now you can edit the html
If you click Shift and Space you will see all the tags you can use