This guide shows you how to GO LIVE with Reepay
First sign in to your account. You can sign in here.
Now click on GO LIVE in the upper right corner.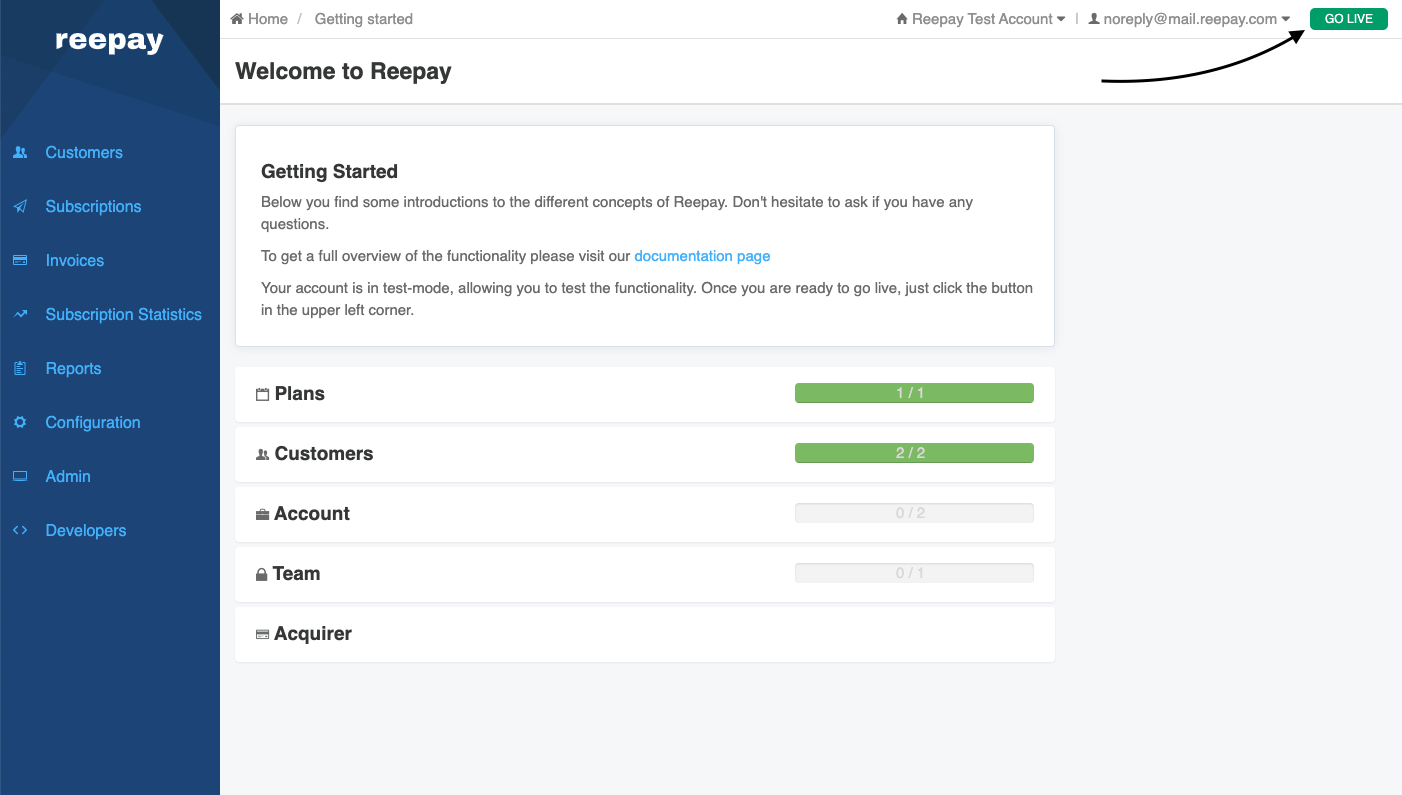 If you haven't verified your email, you will get this pop-up. Click Send and look for a mail from Reepay in your inbox.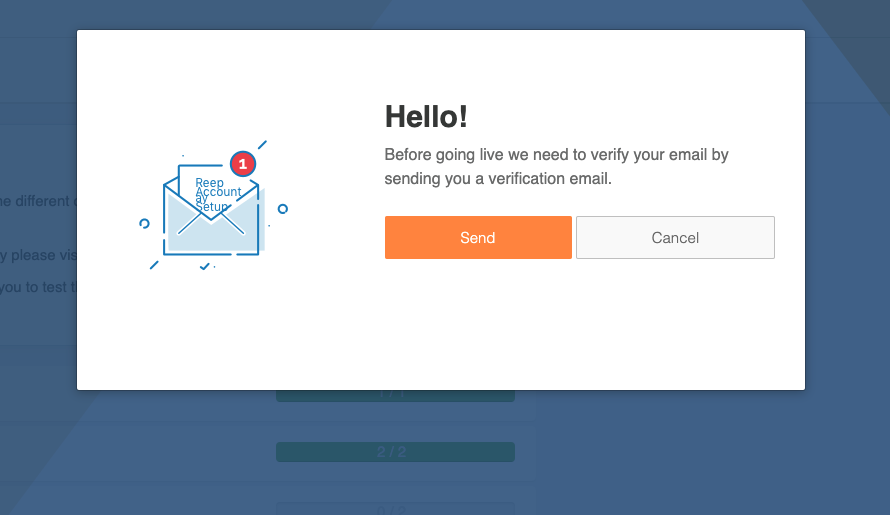 When you have verified your account, click on GO LIVE again. Now you should be able to see this page.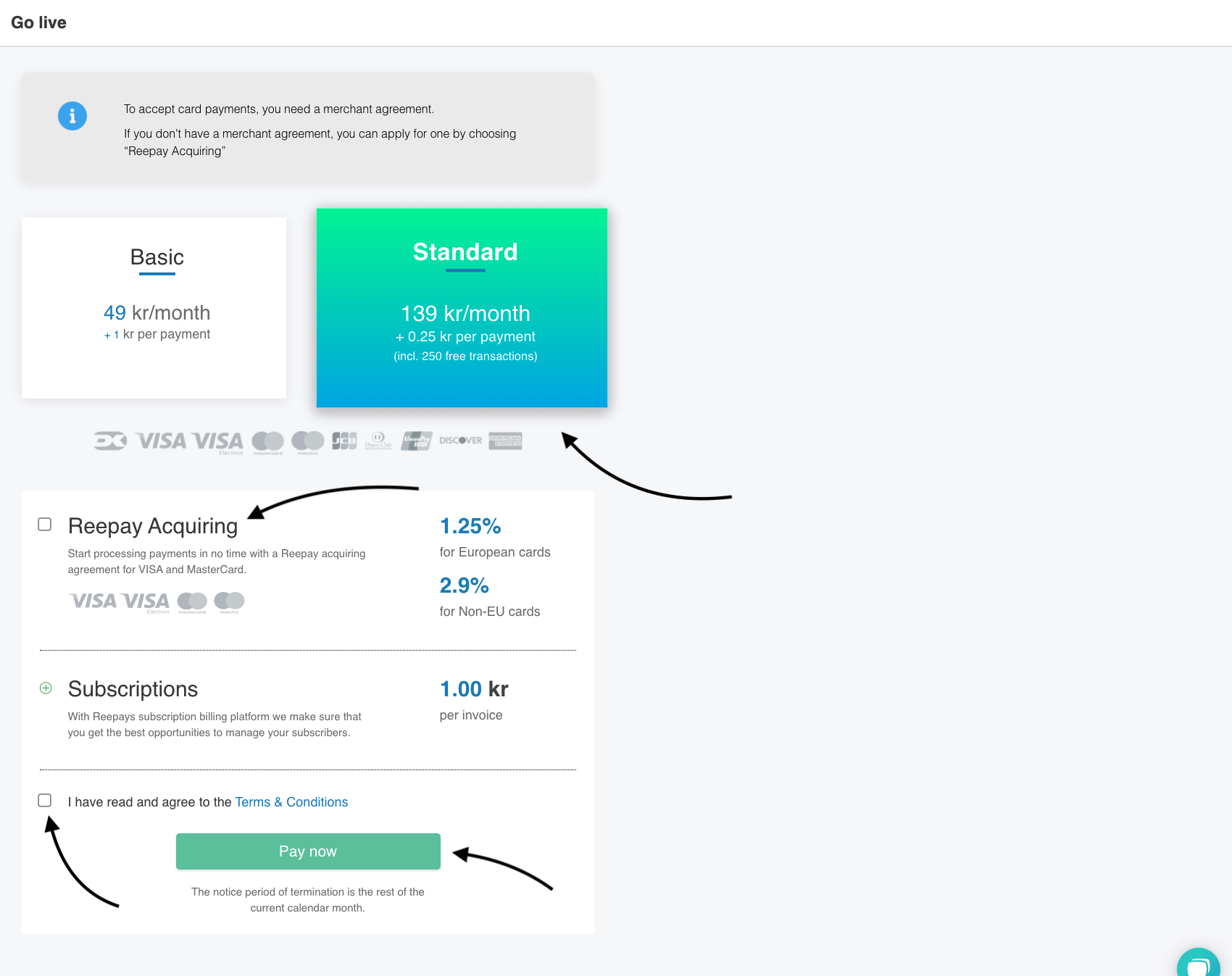 First chose your payment gateway package. You can choose between Basic and Standard.
If you already have an acquirer agreement with e.g. Elavon, Nets, Clearhaus, or any other acquirer, that Reepay has integration to, do not choose Reepay Acquiring.
If you don't have an existing acquirer agreement, make sure to select Reepay Acquiring. If you do not know what acquiring is, please see https://reepay.com/acquiring/.
Lastly, click you have read and agreed to our Terms & Conditions and hit the Pay now button.

You will now see a payment window, where you can fill in your credit card information. Going forward Reepay will bill you on this credit card. If you would like to pay with a regular bank transfer, please contact us at support@reepay.com or the chat in the buttom right corner.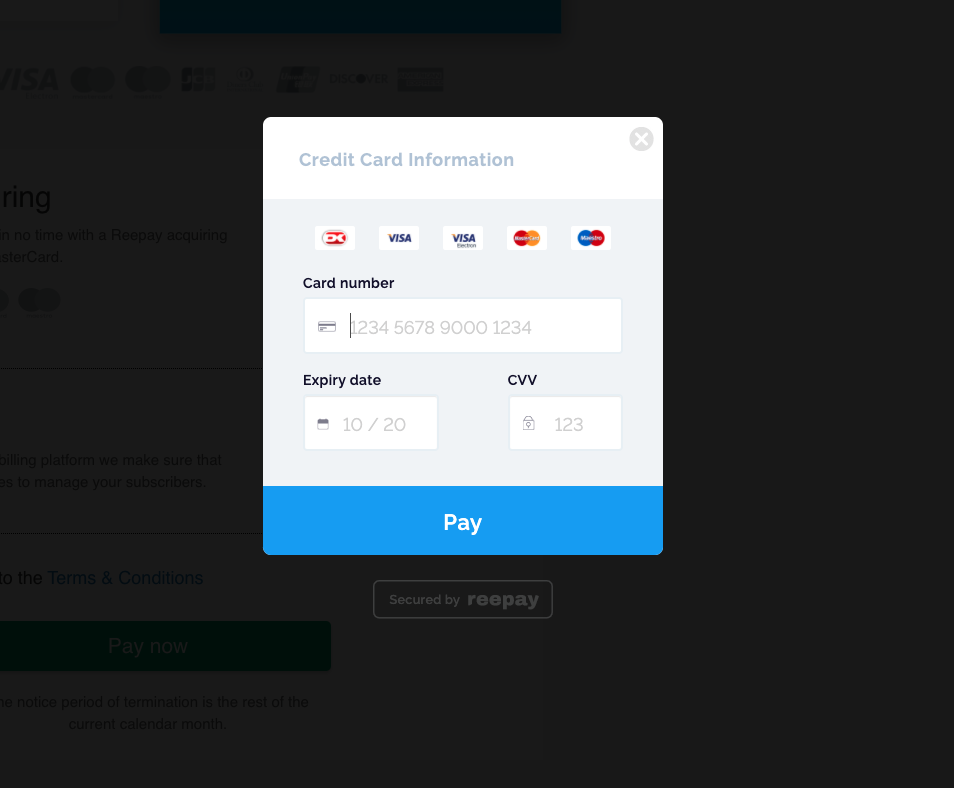 If you choose the Reepay Acquiring agreement you will now be redirected to this page where you can fill out the acquirer application.