Logging into the Reepay Dashboard is super easy
.Simply go to this page admin.reeepay.com and enter your email address and password.
If you can't login, please go though the following steps.
1. Click "Forgot password".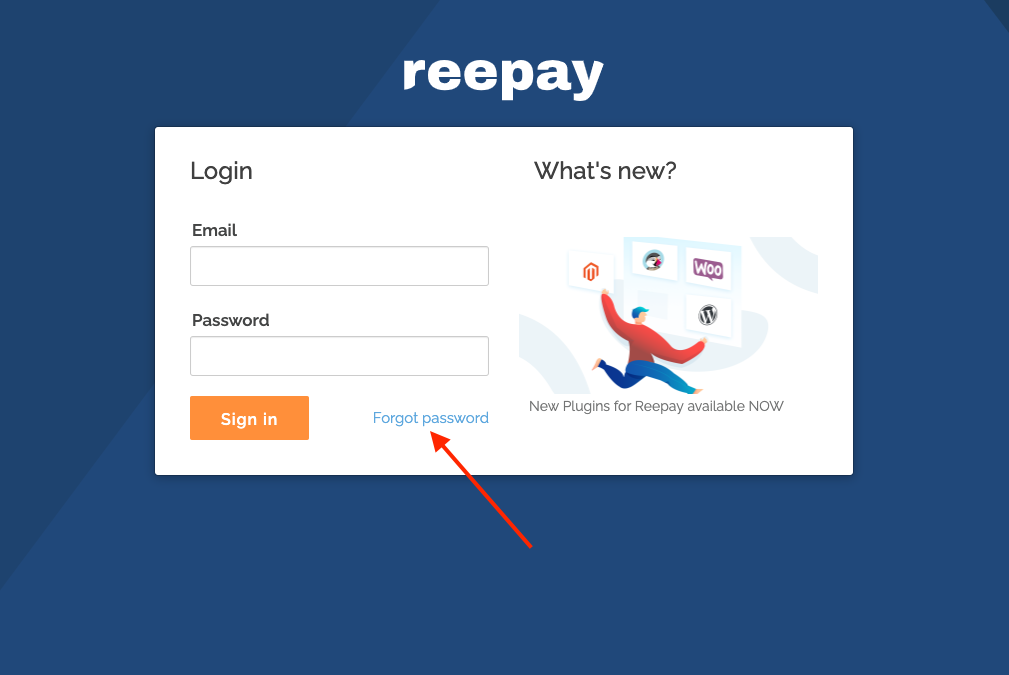 2. Paste in your email and click "Send Email".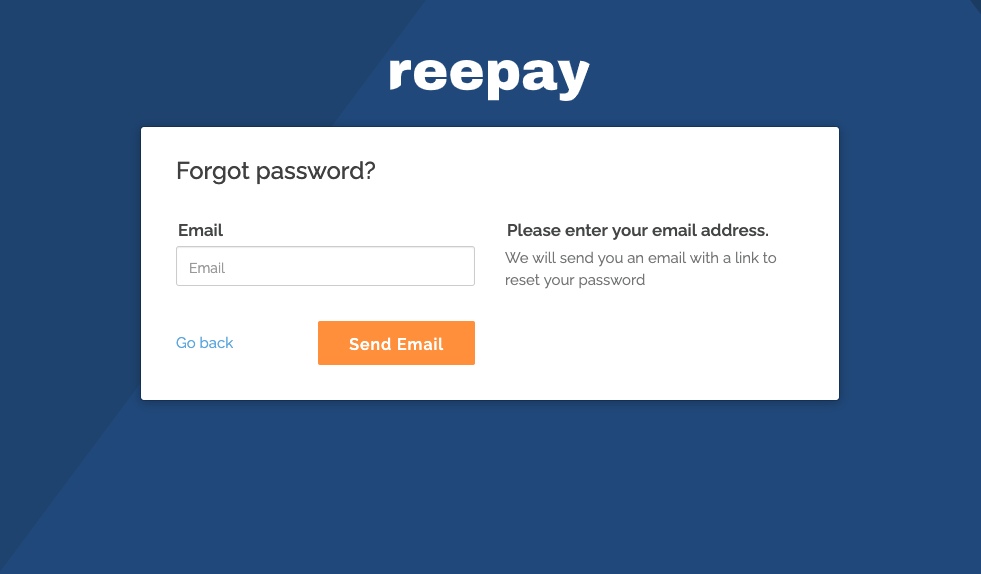 3. Now you will receive a mail with a link. Please click at "here". Please check your SPAM folder as well.

4. Write your new password twice. Remember that the password must be between 8 and 128 characters, and contain at least one upper case and lowercase character, and at least one number. Click at "Reset Password".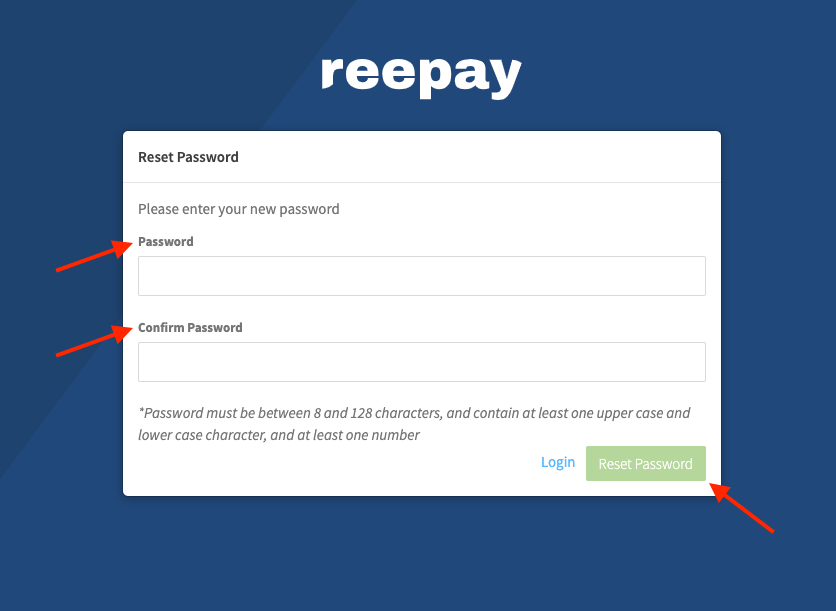 Still can't login?
Make sure, that you have been added to a Reepay account. If your email isn't added to a Reepay account, you can't access any Reepay Dashboard.
If you have been invited to a Reepay Dashboard, you have received a "Invite-mail" where you need to follow the instructions. Please check you SPAM folder as well.
Try another browser. If you are using an old version, you can experience issues. Please use the newest version. We can recommend Google Chrome.
Note you can't change your password if you are using a phone.