Can I put a subscription on hold?
You can put subscription on hold from within the Reepay admin
If the subscription has pending or dunning invoices, it is not possible to put it on hold and the option will be gone, until these are handled separately, e.g. by cancelling all dunning and pending.
A subscription on hold can later be reactivated. You will then get an option given to decide how to compensate for the current period if already paid for with settled invoice.
Choose the "action" button and click on "Set subscription on hold"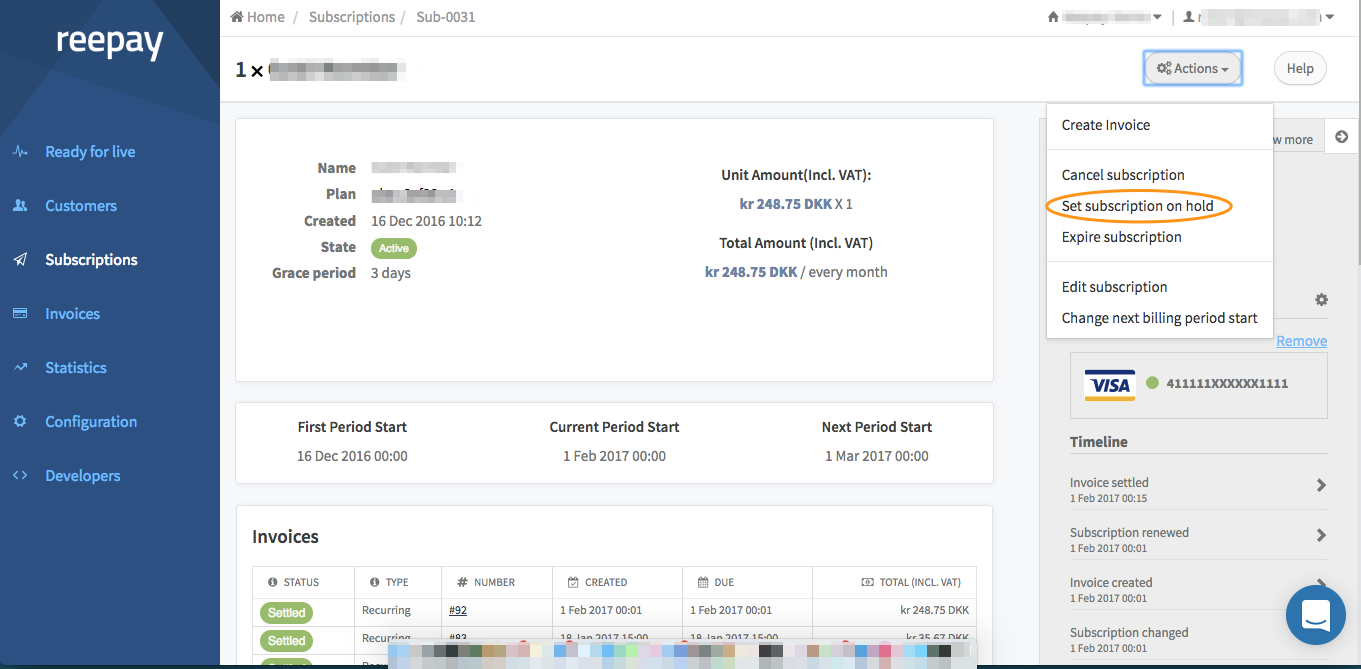 2. Choose how to compensate you customer for the period already paid. Can choose not to.