This is how you do a full or partiel refund
Find the invoice
Click "Customers" and choose the customer you want to refund

Click the Invoice you need to refund

Do the refund

Click "Actions" in the top right corner and click "Refund invoice"

Fill out the pop-up and click "Refund"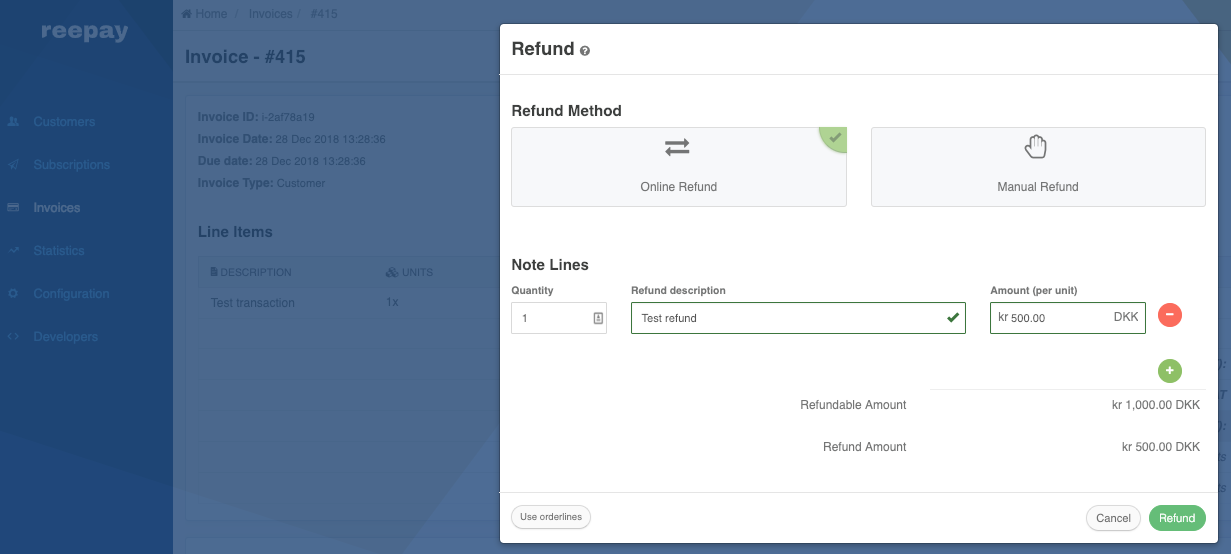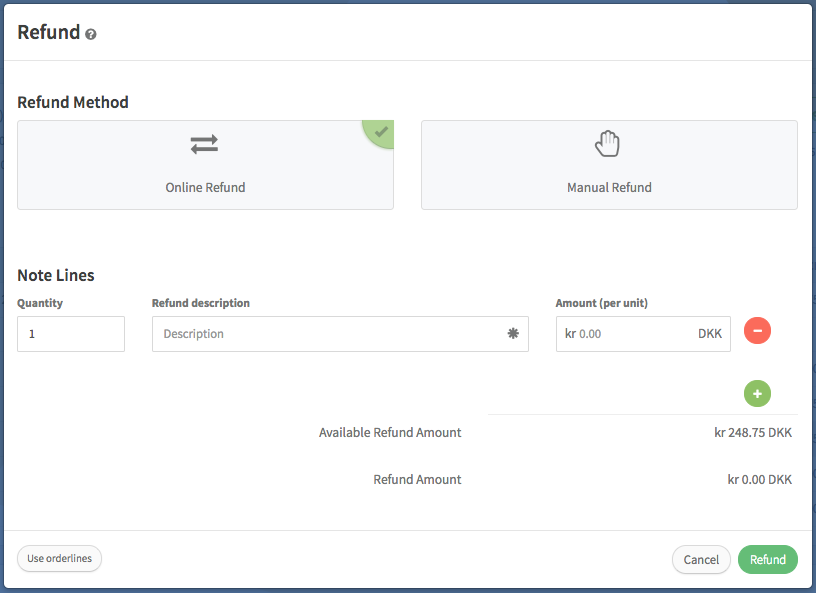 The refund method:

Online refund - Refund to the customer credit card.
Manual refund - Refund by giving the customer back cash or settle it in another way.

Note lines
You can choose to refund the full amount or a partial amount. Fill the description and amount, if you want to give a full refund, click the "use orderlines" button to get the original order-lines.
Declined by the acquirer
Declined by the acquirer
Some times the refund will be declined, if is often because your account at the acquirer is low or empty. Please contact the acquirer for a specific reason.